Tails on the Trail
Oct 12, 2019
Registration at 9:00 a.m.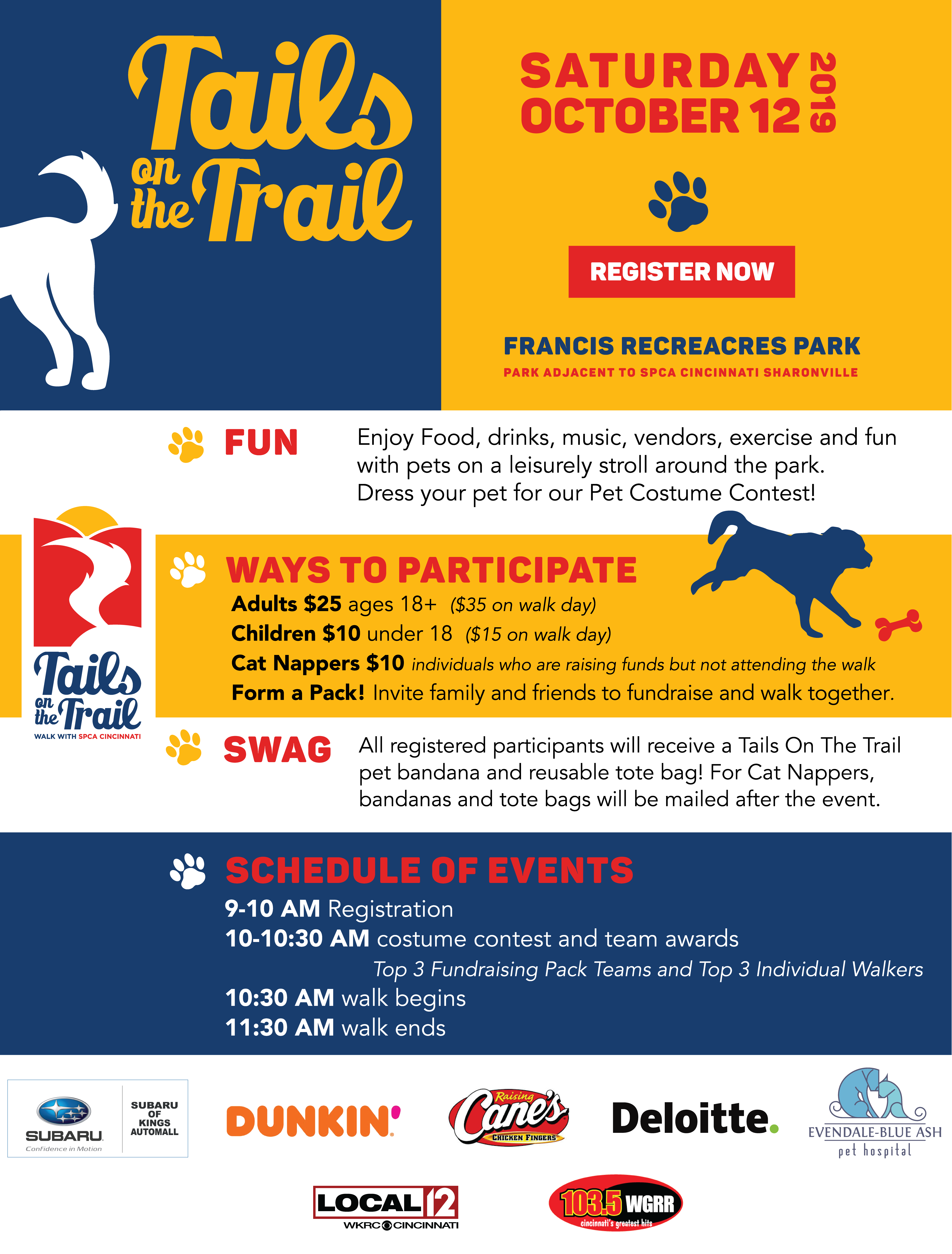 Animal Advocate Leaders
This year, we invite you to become an Animal Advocate Leader! What do you need to do to be a Leader? It's easy; simply raise $100! Every Animal Advocate Leader that reaches the $100 level will get a special paw lapel pin and will help lead our Walk!
Top Fundraising Teams and Top Fundraising Walker
The Top 3 fundraising Teams, who raise the most money for our adoptable pets, will be recognized by SPCA Cincinnati Leadership and asked to take center stage to accept a fundraising trophy. The #1 fundraising walker, raising the most money, will be recognized on stage and asked to lead all Animal Advocate Leaders and officially start the Tails On The Trail Walk.
Tails On The Trail Costume Contest
Top 3 Most Creative Costumes are selected by our celebrity media judges.
Top 3 winners receive a paw trophy and SPCA Tails On The Trail pet lifestyle basket.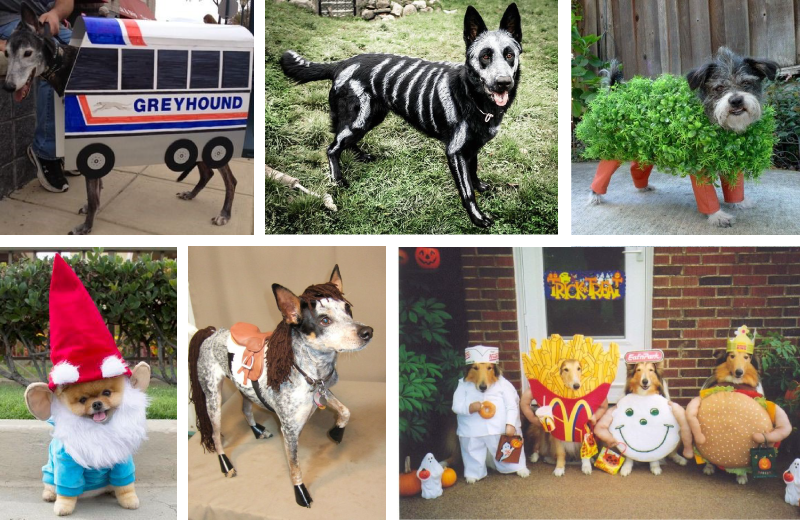 Adopt-A-Pet Fund 2020
Feb 1, 2020
10 a.m. to 2 p.m.
We can't wait for you to see what we have in store for Adopt-A-Pet 2020...
Watch on Star 64 and Live Streaming on Local 12's Facebook!