Fur Ball Sponsors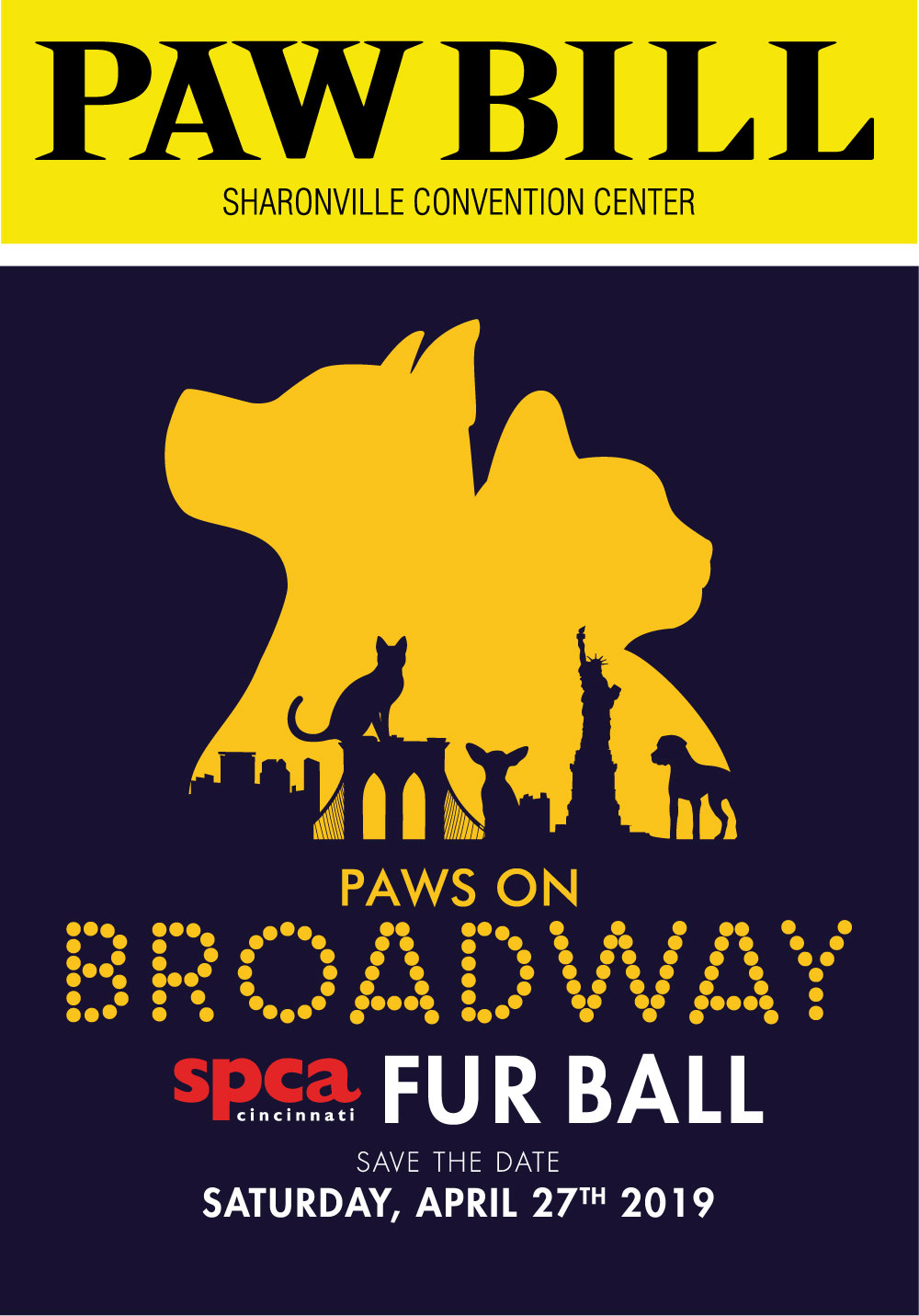 A video about our Mission:
We are proud to have IAMS™, a MARS brand, for yet another year of sponsorship and support of shelter pets across our great city. They have been a valued partner for the past two decades and are our Presenting Fur Ball Sponsor for 2019. Their dedication, support, and commitment to donating truckloads of dog and cat food over the years has helped provide critical nutrition and answered the needs of our shelters for tens of thousands of animals in our care.
Enerfab is an industry leader in providing fabrication, construction, and maintenance services within the utility and heavy industrial markets. They are a valued supporter of SPCA Cincinnati and friend of animals.
The Mason Company, LLC has provided kenneling and critical care units for each of our shelters. The company sponsors Fur Ball and a number of our special events. Greg Taylor, CEO and President of The Mason Company and SPCA Cincinnati Trustee, has been a wonderful friend to our animals and we're grateful for the friendship and support.
Care Center, located within minutes of our Sharonville shelter is a trusted and vitally important partner to SPCA Cincinnati. The staff at Care Center assists us with emergency services to provide immediate care to animals, often involving complex treatments or even surgery. Their contribution to the care of animals is an important reason we save so many lives.
There has been a Schiff family member involved with SPCA Cincinnati for nearly 50 years. Currently that member is Tom Schiff, a recipient of the PB Johnston Humane Care award. Tom has been a generous contributor and friend to staff and furry friends. There isn't an event he does not support, even helping design a special event recognizing donors in his own home.
Tom Chatham, SPCA Cincinnati Board Chair is actively involved in raising awareness among his business colleagues as to the importance of supporting the plight of homeless and unwanted animals entrusted to our care. Tom has been known as a matchmaker-finding humans for pets who need homes! USI Insurance has been a generous supporter of our events over the years.
Cincinnati Equitable Chairman, Peter Alpaugh has served on SPCA Cincinnati's Board of Trustees for many years. He and his wife Vicki are true devotees of animals everywhere, with a penchant for cats. We are grateful for our long-standing friendship with the company.
Peter J. Kambelos, M.D., F.A.C.P. is an SPCA Cincinnati Trustee who generously sponsors many of our events, including employee appreciation functions. After graduating from the University of Louisville School of Medicine and training in Internal Medicine at the University of Cincinnati, Dr. Kambelos established his Internal Medicine practice in Green Township. He is a 'fur parent' to four frisky kitties and three good doggies.
A proud member of the greater Cincinnati Community since inception, the O'Rourke Family of Companies has contributed through volunteer work and contributions over the years. O'Rourke Wrecking Company is sponsoring the 2019 Fur Ball Gala and has also sponsored the Fur Ball in the past. Michele O'Rourke currently serves on SPCA Cincinnati's Board of Trustees.
We are proud to announce that Piazza Discepoli is SPCA Cincinnati's exculsive Wine Wall sponsor at our 2019 Fur Ball gala. Piazza Discepoli is Cincinnati's premier wine provider. Serving Cincinnati for nearly three decades, Piazza Discepoli has an unmatched selection of American and International wines with a commitment to providing personalized customer service with a knowledgeable and experienced staff. Visit one of the Piazza Discepoli locations for all of your entertaining needs!
Prestige AV & Creative Services has partnered with SPCA Cincinnati to produce the most professional events possible. Their support extends to sponsoring nearly every event we host, and we are thankful for their continued support.
Judy Recker serves on the Board of Trustees at SPCA Cincinnati. Her involvement only begins there! She has acted as chair for our Fur Ball for several years, and is always an integral part of the success of that event. In addition, she participates as a sponsor for every special event SPCA Cincinnati hosts. Judy is a true animal lover and can be found looking for her next canine friend, or just cuddling with kittens in our lobby year-round.
SPCA Cincinnati is proud to have Red Dog Pet Resort & Spa as a Fur Ball Sponsor for 2019. They're also helping us out with other fun and exciting events in the city, all designed to help our animals. Red Dog is Cincinnati's first purpose-built pet boarding facility with another location in Mason, Ohio - both led by highly trained staff, 24/7. They provide premium pet care services that include overnight accommodations, daycare, grooming, swimming pool, doggy park, and training.
The City of Sharonville & Sharonville Convention Center is in its 6th year sponsoring as the home for SPCA Cincinnati's Fur Ball Gala. In addition to providing an amazing venue for our premier event, they also support SPCA Cincinnati at other events throughout the year.
More Fur Ball Sponsors: